Group tour to Turkey: Ankara and Cappadocia
Once upon a time, it was here, on the trails of Anatolia, that the concept of TRAVEL123 author's travels was born. Turning off the well-trodden tourist routes, you can see and explore a lot more than as part of standard excursions. Indeed, a true author's journey is always a share of adventure and spontaneity.
We are talking about the many-faced Turkey. A country that contains lives of several empires, which is located on two continents, which lives in several parallel realities.
And now let's go ahead, immerse ourselves in an oriental tale on an author's tour to Turkey with TRAVEL123!
And then we invite you to join to Travel through Mesopotamia in 8 days!
Group dates. We arrange a departure from your city!
What awaits us on a trip
Ankara: hits and hidden secrets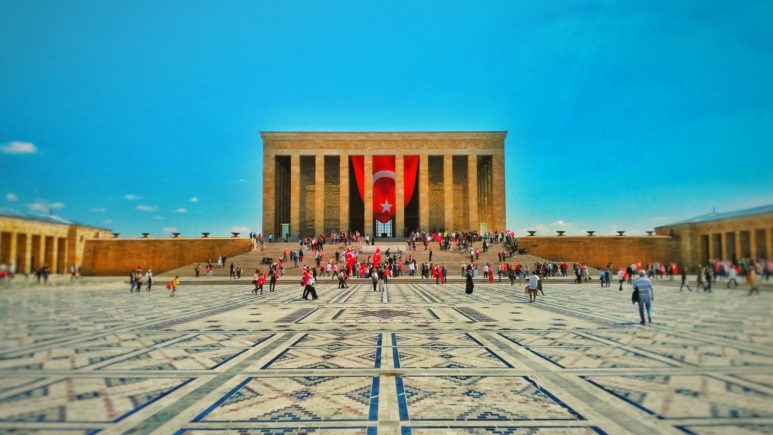 Cappadocia: magnificent view from a hot air balloon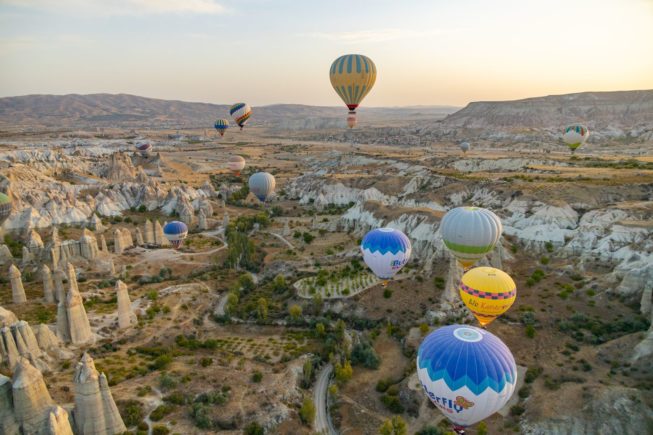 Cappadocia: light hiking through valleys and canyons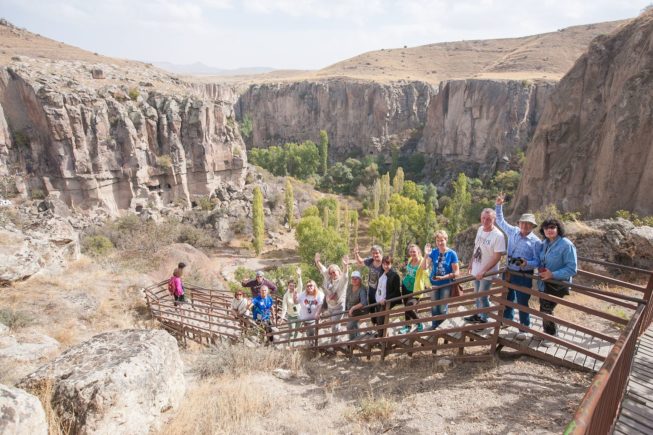 Cappadocia: tastes of local cuisine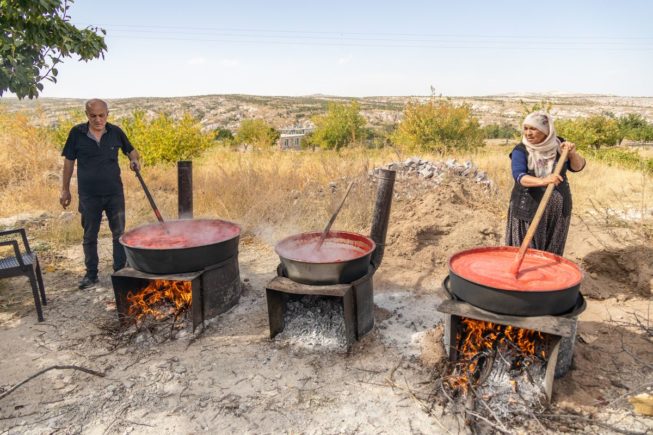 Cappadocia: underground cities mysteries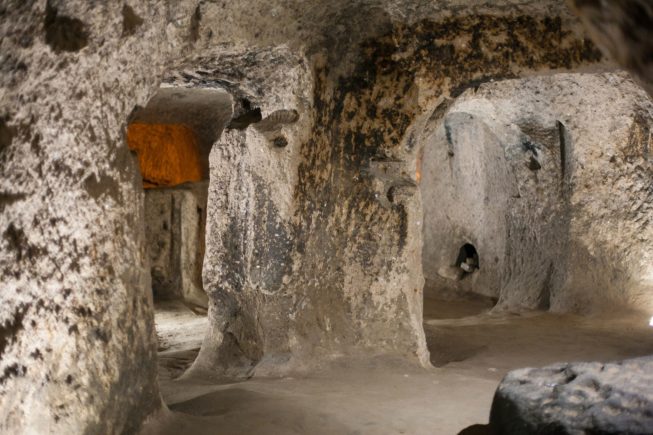 Tour program to Turkey: Ankara and Cappadocia
Day 1.

Ankara. Hits and Secrets of the Turkish Capital
TRAVEL123 always recommends that you will arrive the day before and sleep at the hotel, so that in the morning you will find yourself in the atmosphere of travel cheerful and full of energy. But if an early departure is not a problem for you, you can also arrive in the morning on the day the tour starts. We will find the best flight for you from anywhere in the world.
Of course Istanbul (aka Constantinople) surpasses the capital of Turkey in the number of attractions, but in Ankara there is also something to see. In our opinion a must-see is the Museum of Anatolian Civilizations with the world's largest collection of ancient civilizations: Hittite, Phrygian, Urartian, Lydian. The museum is located in the immediate vicinity of the Ankara Fortress (Ankara Kalesi).
Another and perhaps the most important attraction is the Mausoleum of Mustafa Kemal Ataturk or as it is called in Turkish Anıtkabir, where Ataturk is buried. It is a huge memorial park with a museum of personal belongings of Ataturk. From the top of the hill on which Anıtkabir is erected you have a panoramic view of Ankara. It is recommended to wait for the changing of the guard ceremony, which takes place once an hour.
There are also a few other interesting places like the Altınkoy Acik Hava Muzesi Open-Air Museum and the restored Hamamonu neighborhood of "Old Ankara" with souvenir stores and cafes. We will definitely visit here as well.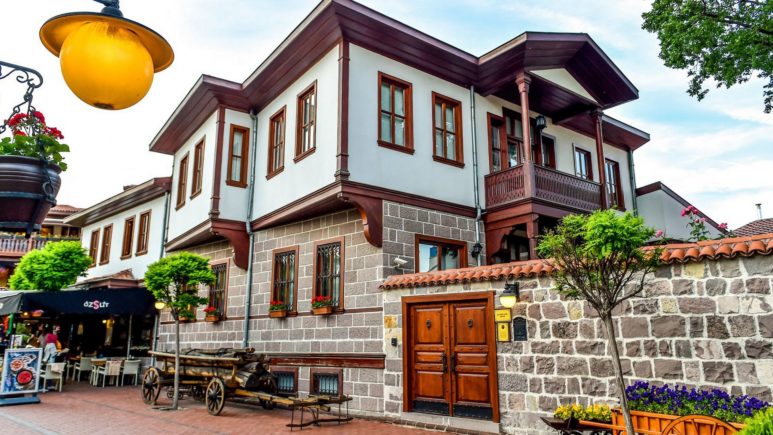 We will have enough time to visit some more worthwhile places before 5:00 p.m., after which we will take a comfortable minibus to Cappadocia. It takes about 4 hours (300 km) to get to the town of Gereme, the main place of accommodation for travelers arriving in this fantastic region.
Arrival in Cappadocia and hotel accommodation at Melek Cave Hotel (or similar). A night in Gereme.
Day 2.

Cappadocia. Göreme Open Air Museum, Chavushin and Avanos
After breakfast, we meet our guide and go to a fairy tale called Gereme National Park. It is an area of 300 square kilometers with unique and bizarrely shaped figures formed from tufa and basalt as it weathered. Each valley has its own unique spontaneous shapes created by the genius of nature.
We start with the "open-air museum" - a group of rocks with many churches, chapels, and monasteries carved into them. This is a walk from the realm of timeless fiction. Here on the walls we will see frescoes and murals that are more than 1000 years old, most of them have never been restored!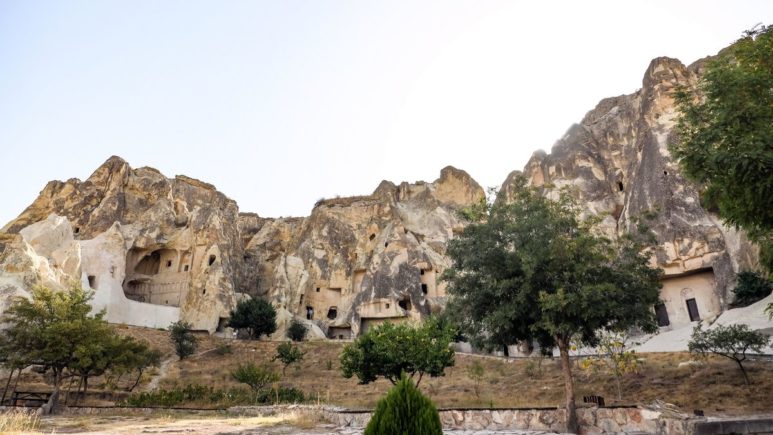 The next stops are the Valley of the Monks and the Valley of the Imagination. There were no cave cities or churches here, yet the rocks here are shaped as if they were magical objects and creatures. Perhaps it was here that psychologists could conduct their tests.
And we're off to the village of Chavushin, where we'll be just in time for lunch. This village was originally carved into the top of a cliff and 60 years ago was full of inhabitants. But due to erosion and landslides, the village has been abandoned. Chavushin has a special attraction, the Church of John the Baptist, which dates back to the 5th century. From here there are beautiful views of the surrounding area and it is one of the favorite places for photography.
Just a few kilometers from Chavushin is the cozy town of Avanos, famous for its underground pottery workshops. Why underground? We will find out all the details on the spot, and if we want we can try to create a masterpiece with our own hands.
And near sunset, we're in Love Valley. You can do some light hiking in the valley or just take pictures at the observation point. Or you can ride quad bikes through ethereal scenery, but afterwards be prepared to go to the hammam to wash off the kilos of dust.
A night in Gereme.
Day 3.

Cappadocia. Ihlara Canyon and Underground Cities
To fall in love with Cappadocia forever, it's worth taking a balloon ride and floating over this natural phantasmagoria (optional, reservations required). It's best to do it today so that if the flights are cancelled due to wind (which sometimes happens), we have one more day to spare. The cost of a balloon flight in Cappadocia is constantly changing and should be requested before the trip. In our memory during 2019-2022 it jumped from 60 to 300 euros per flight.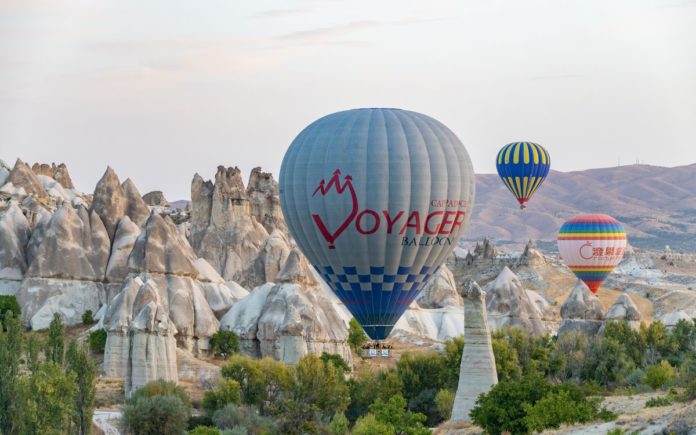 On our return from the balloon flights we have breakfast at the hotel, and then the underground cities await us. In fact, only two cities are suitable for a visit - Derinkuyu and Kaymakly, although a few dozen have been found, but these are landscaped and prepared for the visit in terms of safety. Which of the two towns we will go to, we will decide according to the situation.
There is information that cities go as deep as 55 meters and can hold 50,000 inhabitants! We will be surprised at the elaborate interior levels and their purpose (churches, barns, stables, schools, houses, meeting halls, and so on), as well as the precision of the engineering, with ducts serving as both ventilation shafts and wells for underground water.
After the underground cities, we walk through the valley of Ihlara, a volcanic canyon that was cut through by the Melendiz River over many centuries. The river is still there, but fortunately it is much smaller, so from the bottom of the bed you can enjoy views of rocks up to 150 meters high, trees, water and visit the cave churches, which have their own special feature, as originally these places were inhabited by Syrians.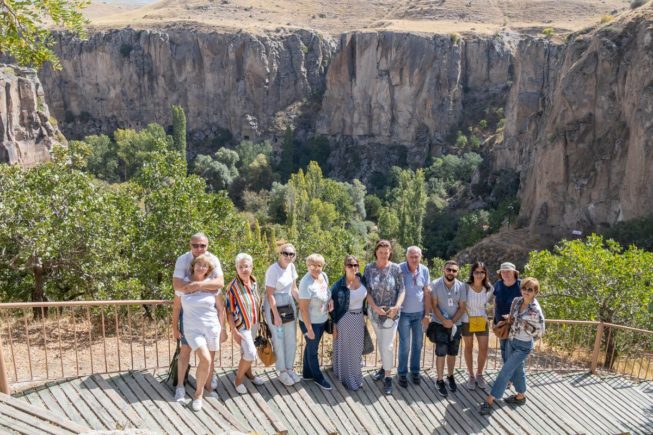 At the end of the walk we have lunch with the sounds of the babbling river in the background, and head to the remnants of the rock monastery of Selime. The first Christians, who lived in Cappadocia during the Roman Empire, turned this place into a huge monastery 1700 years ago. They built chapels, churches, and multipurpose structures carved into the rock here. Already in Seljuk times, after the Mongols increased their pressure in Anatolia, the Seljuk Turks used Selime Monastery as a castle. It was the site of the longest resistance to the Mongols.
And we are on our way to Gereme, and make a stop at the gorgeous Ortahisar Lookout, where we can have a cup of tea or coffee with views of the pre-sunset landscape.
Return to the hotel. A night in Gereme.
Day 4.

Cappadocia. Uchhisar fortress and trekking in the Rose Valley
The beginning of our final day of sightseeing in Cappadocia is the fortress of Uchhisar. It is located in a 60-meter cliff at an altitude of 1,400 meters above sea level, which makes it easily visible from almost anywhere in Cappadocia, and the view from it is beautiful, too. Because of its position and visibility this rock has been a fortress since pre-Christian times. Near Uchhisar, you should stop at the observation deck of Pigeon Valley, take a photo for Instagram and enjoy the taste of Turkish tea, also enjoy the views of Pigeon Valley.
Then before you go to visit the locals, there is just the right time to visit the local winery, where those who wish can not only taste, but also take the wine with them for lunch.
But first let's get acquainted with the household of the inhabitants of the village, see what interesting things grow in their garden and listen to a story about the peculiarities of cooking dishes in a tandoor. And now everybody to the table! It's time to try some delicious homemade Turkish dishes.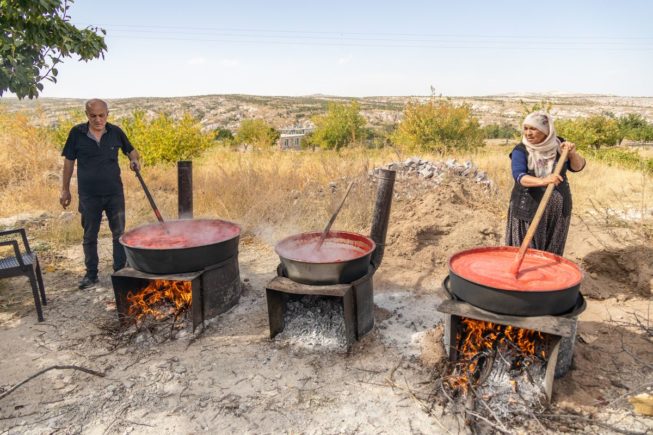 On the way back to Gereme, we stop at a place called "The Three Beauties". According to legend, three Greek goddesses, Hera, Aphrodite and Athena, are forever frozen in these three pillar rocks.
The conclusion of our three-day love affair with Cappadocia will be a 3-hour hike through the Rose Valley, the driver will drop us off at the observation point overlooking the valley, where we will return to the hotel along the scenic paths and gorges along the vineyards on our own.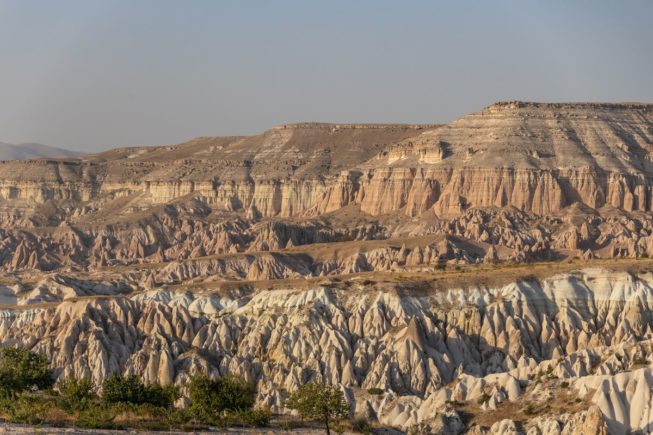 Those who are not impressed by the prospect of a cross-country hike can return to the hotel in our minibus.
On the final evening we recommend visiting the mesmerizing show Zelve Mappinga sound and video installation on the canyon wall in the dark. A night in Gereme.
Day 5.

Flight to home. Or continue the journey at will
Our trip is coming to an end. Transfer to the airport of Kayseri or Nevsehir by shuttle at the time of departure of your flight.
Here ends our amazing journey through Ankara and the country of wild horses - Cappadocia!
But if you are categorically against to get your voyage be finished it is possible to add a couple more days in Istanbul. Or continue your holydays at the seaside of Antalya or Marmaris. But may be better to join our travel to Mesopotamia with TRAVEL123?
Tour map Turkey: Ankara and Cappadocia
Cost of tour Turkey: Ankara and Cappadocia
The cost is per person.
Depends on the number of travelers in the group:
€390
from 10 people
€420
8-9 people
€470
5-7 people
Included:
All transfers on the program with a comfortable minibus;
All admission tickets to attractions;
Accommodation 4 nights in double rooms with facilities in the hotels listed in the program or similar;
Meals: breakfast - all days in hotels, 1 lunch or dinner in Cappadocia;
All days with the professional guide accompaniment 24/7;
Not included:
Tickets from home and back to Istanbul or Ankara;
Domestic flight to Ankara and from Cappadocia (25-40 euros/person);
Tourist insurance;
Meals beyond the aforementioned, various drinks and souvenirs;
May be booked extra:
Hotel upgrade to 4-5* (selection and calculation on request).
Single accommodation (20-25 euros for 1 night, to be selected individually on request);
Hot air balloon flight in Cappadocia (on request);
A visit to the hammam, the show "Turkish Night" or the Show of Dervishes (approx 25 euros/person);
ATV rental in Cappadocia (2-hour tour approx. 25-20 euros/person);
Light music show on the canyon wall Zelve Mapping (approx. 18 euros/person).
Private transfer to the airport (on request);
Запросить стоимость авиабилетов:
Inspiring by videos from trips with TRAVEL123
Travel Turkey with TRAVEL123: Istanbul and Cappadocia. October 2020
Journey The Other Turkey: Bolu and Mesopotamia. October 2021
Frequently Asked Questions about the trip Ankara and Cappadocia
How much does a hot air balloon flight cost in Cappadocia?
The cost of balloon flight in Cappadocia is constantly changing and must be requested before the trip. In our memory, during 2019-2022, it jumped from 60 to 300 euros per person. Book and pay for the flight before the trip. Departure depends on weather conditions.
Organization of meals in the tour
Breakfasts (included in the price).
We have breakfast at the hotels.
Lunches (not included).
The program of the day always includes time for lunch. We choose in advance where we will stay for lunch. To make sure lunch is quick and the group does not have to wait for everything to be ordered and the cooks prepare it all, sometimes lunch is ordered for the group in advance. However, you can always opt out of lunch in advance for individual reasons, or make adjustments if, for example, you are a vegetarian.
The cost of lunch is 5-20 euros/person.
Dinners (partially included).
Dinner on your own or join together as a group if desired. The places for dinner will be recommended by the guide. Choice of location and menu is optional. There are days when we will be arriving late, and it makes sense to order dinner in advance at the place of arrival or have dinner with a stop along the way. More information on these locations will be delivered by the guide.
The cost of dinner is 5-20 euros/person.
We are sure that the impressions of our trip, which you will share with your friends and family, will last you for many, many years.